Rochester Cocktail Revival Presents
Dirty Blanket
Anthology
Ages 21 and Up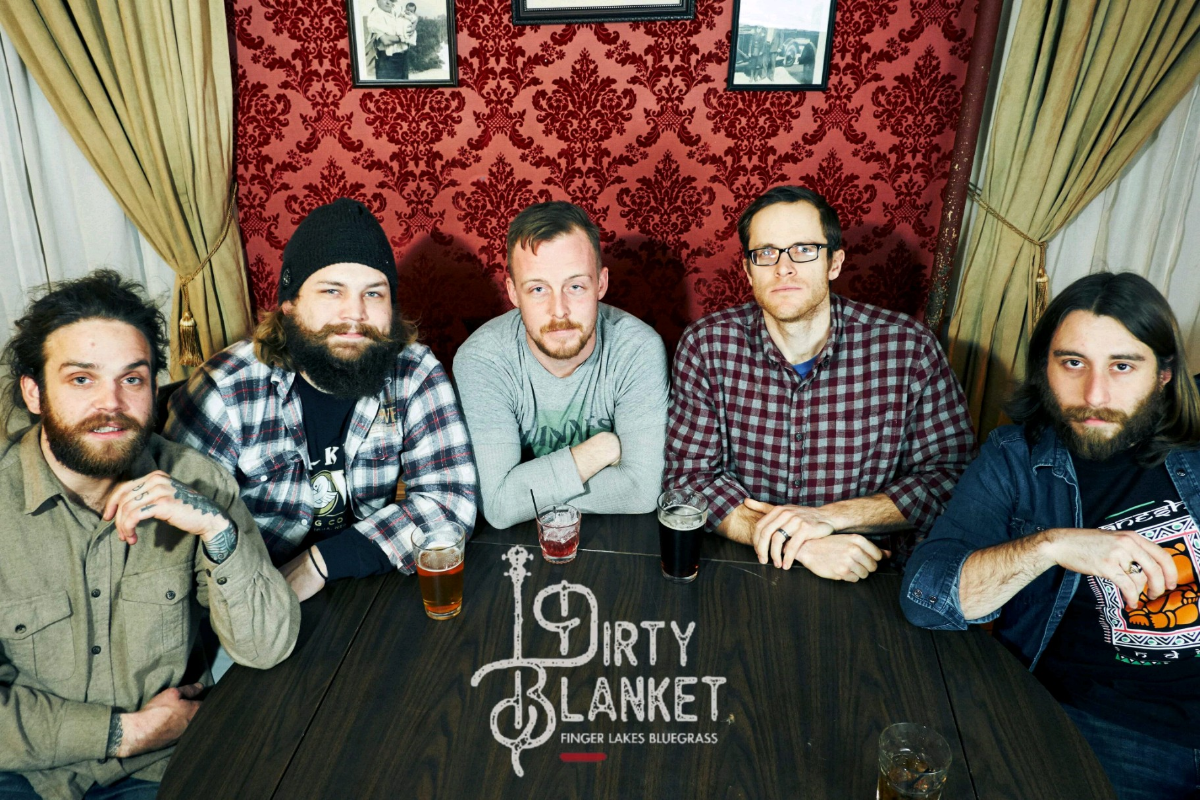 Artists
Dirty Blanket
The seeds of Dirty Blanket were planted in 2013 at the meeting of lead guitarist Max "Dirty" Flansburg and lead singer/songwriter Kevin "Blanket" O'Leary. Combining an array of unique musical influences with a shared passion for creating new original music, the two began playing as an acoustic duo. Utilizing what free time their other musical projects allowed to book gigs across Upstate NY, they eventually found themselves opening for acts as large as Jeff Austin of the Yonder Mountain String Band and beyond. The summer of 2016 saw the duo's sound take a shift toward a more heavily bluegrass-influenced style, with Max and Kevin crafting new originals and taking to the stage to cover the music of such Americana legends as Hot Rize, Newgrass Revival, the Del McCoury Band, and the like.
In the months that followed, the two were joined by longtime friends Richie Colf on the mandolin, and Joel Fedkiw on the five string banjo. By December of 2016, local Finger Lakes musician Aaron Oldweiler had joined the ranks on upright bass, rounding out the band as a 5-piece, fast-picking bluegrass quintet. The group continues to garner the attention of folk music lovers and festival goers from the Finger Lakes Region and across Upstate NY.
The Brothers Blue
Rooted in the fertile tradition of Old-Time fiddle music, The Brothers Blue grow a sound all their own – offering a hybrid which unites fresh, original song-writing with elements from Country, Bluegrass, Cajun, and Irish musics. They weave three part harmonies through a rich tapestry of fiddle, banjo, and guitar. The band of multi-instrumentalists entertained audiences at both the Grey Fox (2017) and Turtle Hill (2015) festivals where they were featured as Emerging Artists. Their tight huddle around a single microphone and groove-oriented arrangements prompted one fan to describe them as a "one-mind band" and another as "a dancer's dream." Whether around a campfire or in a concert hall, the band is excited for any opportunity to share honest, heartfelt musical experiences with their ever-growing family of friends: The Brethren Blue.